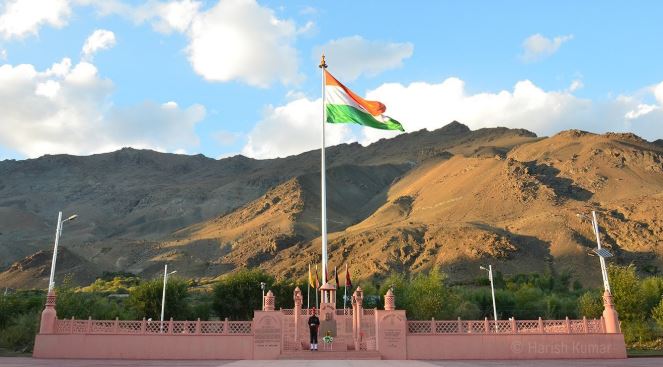 Drass
Drass has become an important halting place for travelers going to Leh and Kargil. There is a Tourist complex with Tourist Office and Accommodation blocks. There are a number of Hotels and tea stalls are in Drass. One can have superb views of War Time Hill features like Tiger Hill and Tololing from here.
Goashan:- A beautiful picnic spot which is also famous for the horse polo ground.
Drass valley posses many splendors of nature, some of its features got fame and were much focused in the Electronic Media during the Kargil Conflict of 1999.The war time topographies of Tololing, Tiger Hill and Mushko valley are places of attraction.
RELIGIOUS SITES:
(I) Hindu Mythological Sites:
Drupati Kund:- Legendary "Drupati Kund" a sacred pond for Hindus (75 kms from Kargil) on Kargil – Srinagar National Highway is a great attraction for domestic tourists and pilgrims.
Bemata:– 5 kms ahead of Drass there is famous place related to Hindu mythology where a rock sculpture is believed to be the solidified body of Bhim.
Buddhist Sites & Monuments:
Stags boo Drass: 2 kms before Drass proper there are images of carving on stone blocks representing Maitreya and Avalokiteshvare prominently.