3.Pretroglyphs In Chorun
Posted by Aeejaz iryzak on May, 15, 2020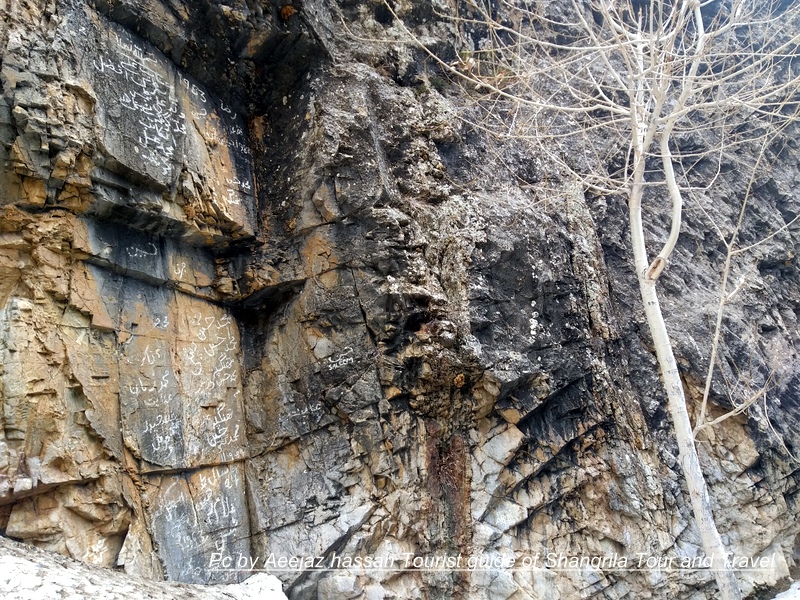 Pretroglyphs in Chorun:
By Qalbe Ali
Just ½ km before of Chorun Waterfall, there is a dwelling place of ancient Mon people. Where we do found many scripts and rock carvings, which are representing ibex and hunting scenes. In my journey to Tambis village of Kargil, I saw a number of Pretroglyphs. In a research perspective, this place is very great sources for it.
This entry was posted on May, 15, 2020 at 04 : 49 am and is filed under Tambis village. You can follow any responses to this entry through the RSS 2.0 feed. You can leave a response from your own site.